Redesign of the BFI Southbank guide
The BFI Southbank guide needed a review, and what emerged through focus groups findings was that the guide wasn't as effective as desired.

The key point transpiring from the research was a call for clarity: clear, clean and consistent design.
A sample from the general audience said they wanted the guide to expose them to a wider range of film, but were overwhelmed by its 'denseness'. The brochure had a dual role for them: sparking interest to drive and inform film choices whilst being a practical planning tool.
Pages with a perceived lack of clarity led to missing things or the lack of wanting to engage and thus missed opportunities. These insights were used as a starting point for the redesign process.


Old design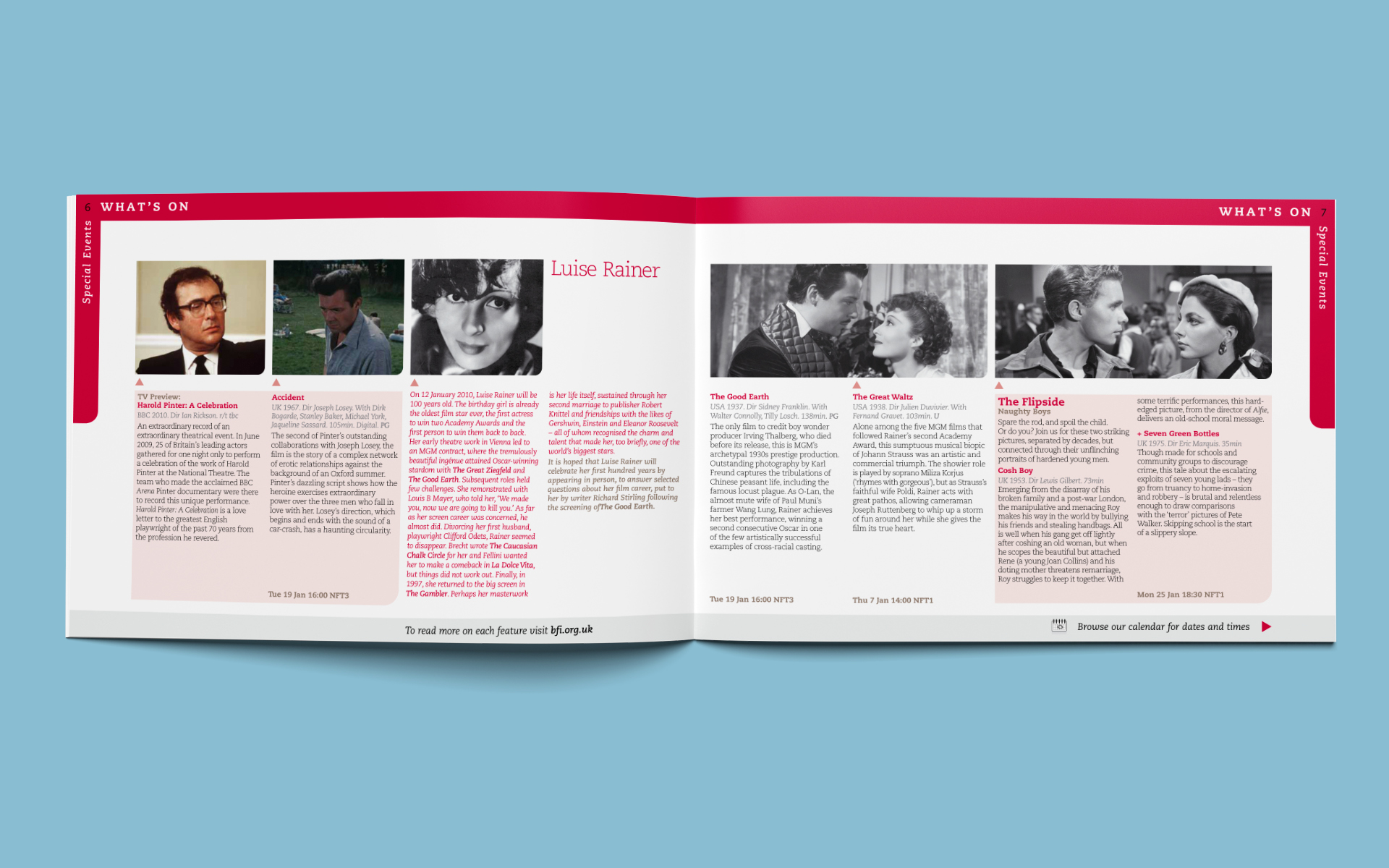 The redesign process
The existing grid was updated to make it more dynamic and flexible, elements were removed to create some much needed extra space.


New design

A new highlights spread was created to feature suggestions and foreground the knowledge and expertise of both the organisation and its contributors.


New design: highlights page
The navigation and the relationships between images, copy and other information were changed by means of consistency in labelling, use of colours and headings to make it easier for the reader to find their way around.

A new word count for the copy was put in place, making it shorter and punchier so the page looks less dense, and the screening informations were made clearer and more visible on the page.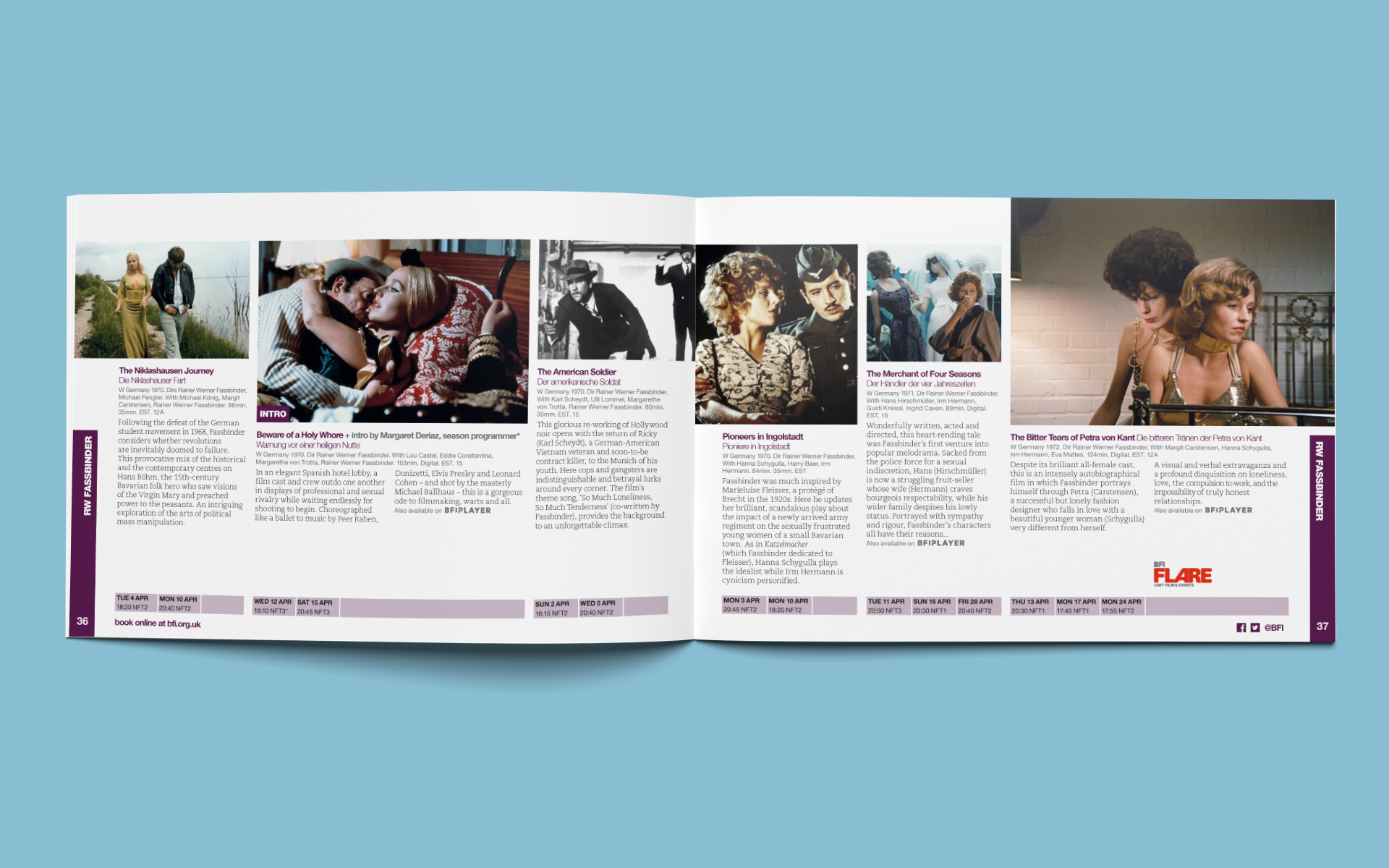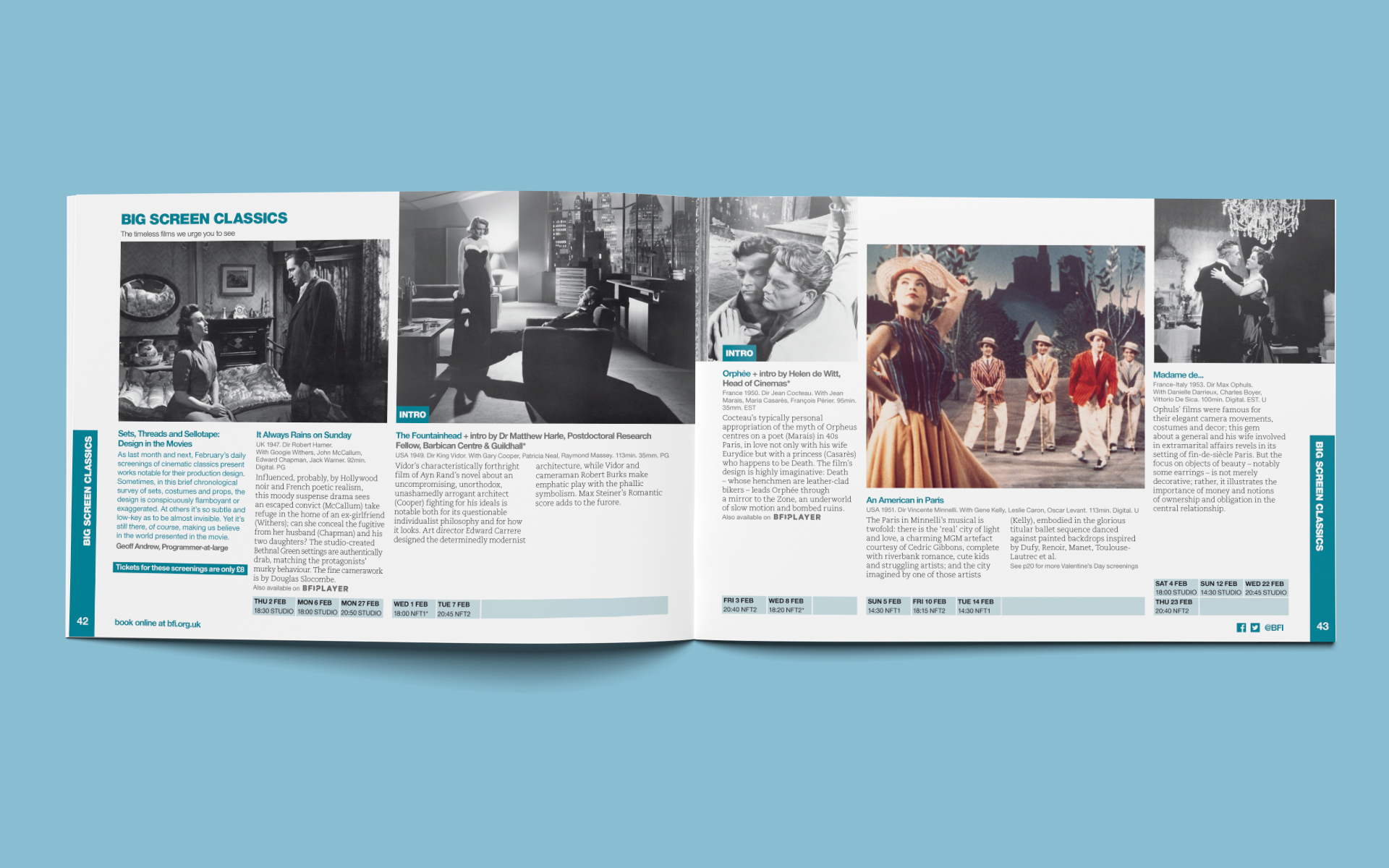 The new design was submitted to a new focus group, where it proved to be a success.

The design principles were then rolled out to every section of the brochure and a template was created. The new design is currently printed in more than 30,000 copies every month.